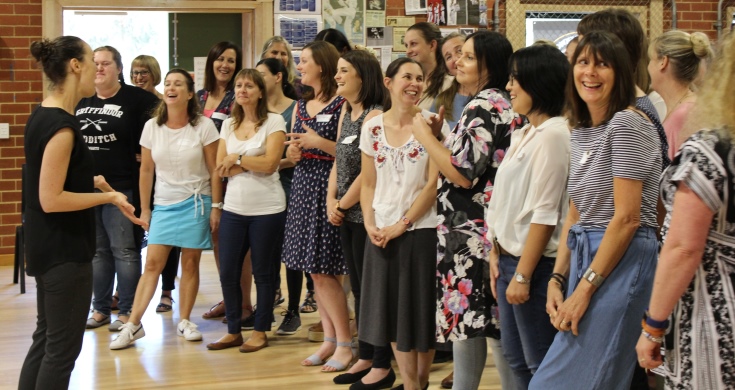 Last minute registrations are still open for our second professional development workshop this week!
After the success of our 'Inspire your School Choir' PD workshop in March, we're busy preparing for another exciting workshop – 'Performing Arts for your Classroom'.
If you're a primary classroom or specialist teacher, relief teacher or pre-service teacher, and are looking for ways to make your curriculum sing, this is the workshop for you!
Content will include practical, interactive and engaging ideas, activities and routines that can be taken directly to the classroom, supported by a resource booklet, digital resources and a certificate of completion.
The workshop will be held at the Kew East Uniting Church on Friday May 4 and presented by Laura Knowling and Alex Utz. Both presenters have extensive experience in the choral and performing arts industries, having tutored, mentored and coached for many years.
For more information, visit the Teacher PD page on our website, or click here to download a registration form!