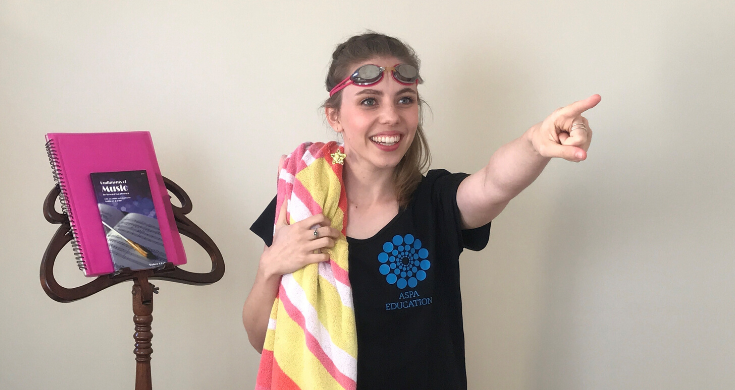 Families are loving ASPA Education Online!
As regular schooling begins to resume across the country, ASPA Education Online is the perfect at-home co-curricular activity. If you're still learning by distance, or homeschooling is your usual routine, our online performing arts program is a fantastic creative supplement to your at-home schooling schedule. Split into junior primary and middle primary streams, boys and girls with any level of experience, in any location, will enjoy singing, dancing and laughing along in your own home. If you'd like to join the fun then you can get all of the details on our ASPA Education Online page.
Families are loving singing and dancing together at home and we've loved hearing the incredible feedback from our very first round of participants. Today we're introducing you to three of our happy at-home performers!
Meet Rosie in Regional Victoria
"My niece Rosie lives in country Victoria, so even though she's keen, she can't join the Australian Girls Choir. ASPA Ed Online engages her with her interest in the Performing Arts and allows her to participate in a comfortable environment at her own pace." – Sara-Jane, Rosie's aunt
Rosie says three words to describe how she feels while doing ASPA Ed Online are "energetic, happy and pleased" and that she's now singing like a big girl in the choir concerts she's attended with her aunt.
Meet Evan in Melbourne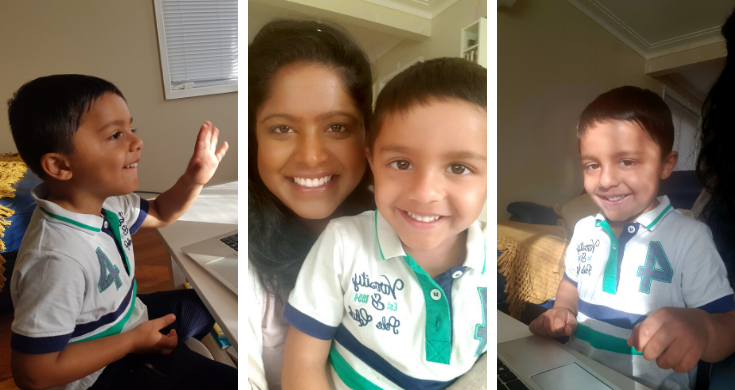 Evan is almost four years old, and mum Sam loves watching him share her passion for performing arts.
"Evan really loves ASPA Education Online. It's an absolute joy for me to share my love of singing, dance and drama with my little one, who I'm delighted to see has the same interests!"
An alumni member of the Australian Girls Choir, Sam believes "a performing arts education is important because it encourages the use of my child's imagination, builds upon his natural curiosity to enhance his creativity and exercise his creative thinking skills which underpin a host of other essential skills such as problem-solving, communication and learning skills."
Meet Johnathan in Kolkota, India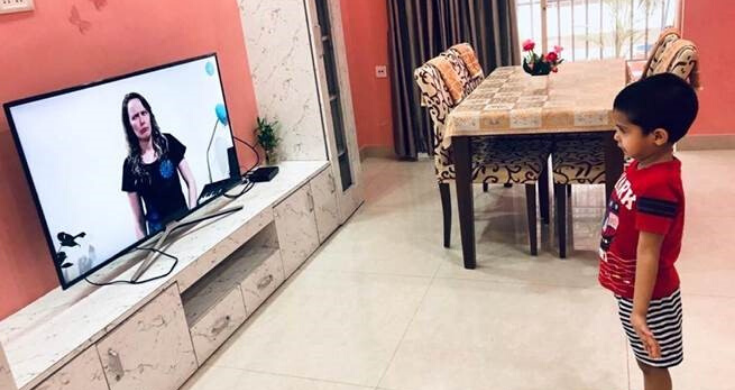 Australian Girls Choir alumni, Michelle Rodrigues, gifted our Junior Primary Program to her four year old nephew, Jonathan who lives in Kolkota, India. "It's absolutely amazing what ASPA is doing" says Michelle, who let us know that four year old Jonathan is particularly loving the dance routines.
Join the fun!
For just $50 you can access all eight weeks of video lessons and revisit the activities as many times as you like! ASPA Education Online offers two distinct streams to cater to primary school aged children of all levels and abilities:
Junior Primary Program – suitable for children up to Grade 2
Middle Primary Program – suitable for children in Grades 3 – 5
Register on our ASPA Education Online page to join our highly engaging ASPA Education Instructors to inspire your children from the comfort of your very own living room.