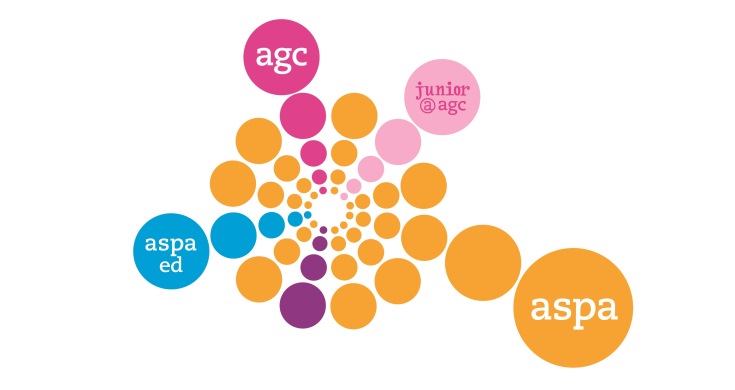 Did you see our new logo at the Annual Concerts recently? We're so excited to announce both the rebranding of a3 – Australian Arts Alive to ASPA Education, and the launch of a new suite of logos for The Australian School of Performing Arts, incorporating the Australian Girls Choir and ASPA Education.
Over the past 12 months, ASPA senior management have spent time reviewing a3 – Australian Arts Alive and where they would like the organisation to be positioned within the wider Arts Education community. After much consideration, we are excited to announce the re-naming of a3 to ASPA Education; we think that this name reflects the maturing of this dynamic and growing part of the wider organisation, and clearly communicates what we do and the quality of our programs.
While our name and logo may be different, our commitment to providing outstanding performing arts education remains unchanged. We continue to believe passionately in the power and potential of the performing arts to motivate, challenge and encourage people of all ages and abilities.
We highly value the many long standing relationships we've developed in the past nine years and we're truly delighted by the number of people with whom we've shared our passion for the performing arts. We feel proud and fortunate to run an organisation that is reaching more and more young people each year.
Alongside this re-brand we have been working on developing a range of new logos which represent the growth and expansion of the Australian School of Performing Arts. A new ASPA website has been developed, and you will see changes to the ASPA Education Facebook and Instagram pages.
We hope you like the new-look Australian School of Performing Arts as much as we do!