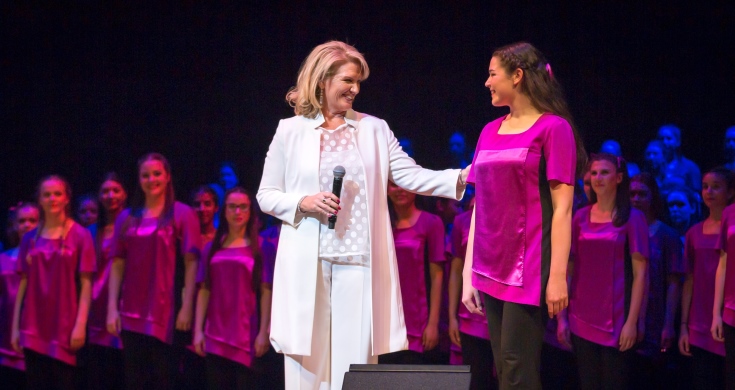 We are incredibly proud and excited that Australian School of Performing Arts CEO Nicole Muir has been awarded a Member of the Order of Australia for significant service to performing arts as an administrator, and to women and young girls, particularly in rural and remote regions.
Nicole has inspired and empowered thousands of young people across the country through her leadership of the Australian School of Performing Arts, including the Australian Girls Choir, ASPA Education and our philanthropic arm Girls from Oz over 23 years. Through her leadership of the Australian Girls Choir she has encouraged, mentored, guided and believed in so many young women as they have grown from choristers to AGC staff and alumni members. Thousands of young people in a variety of educational settings around the country have also experience the magic of the performing arts through ASPA Education.
Nicole's love for and belief in 'girl power' and her focus on creating a future filled with confident and strong female leaders are some of the many reasons we believe Nicole is one of the most extraordinary women in Australia. Congratulations Nicole!