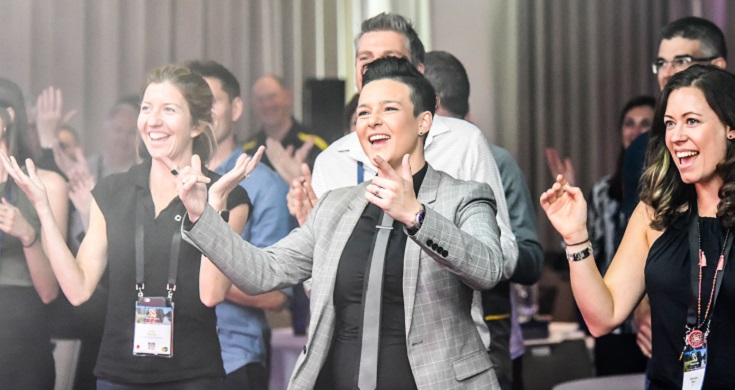 At ASPA we are passionate about bringing the magic of the performing arts to all people in all settings. We know that participating in singing and music activities as a group can be a powerful way to foster collaborative creativity, strengthen relationships and improve workplace well-being.
This Christmas, we are excited to be delivering fun and inclusive workshops at end-of-year celebrations, leadership seminars and corporate functions. A fun and festive Christmas carols workshop with ASPA is the perfect addition to your end of year Christmas party or Friday night drinks. Bring your team together in an inclusive, relaxed environment to enjoy learning and creating together!
From off-site conference centres to company boardrooms or offices – an ASPA workshop can be held in any location. We work with event organisers to ensure seamless presentation and are happy to arrange any required equipment.
Visit our Corporate Workshops page for more information, or Contact Us today to receive a tailored workshop quote!