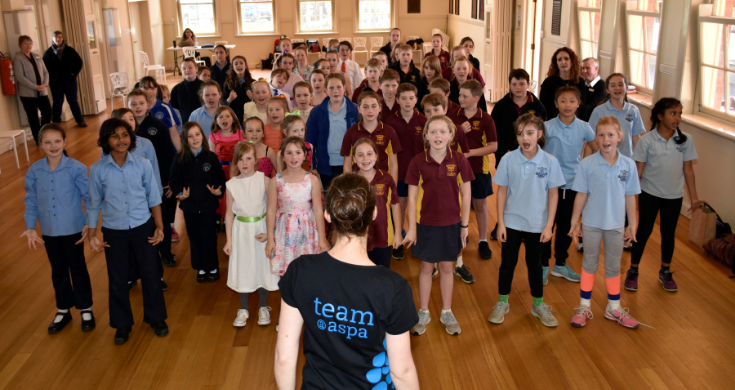 What's happening in Term 2 with ASPA Education?
ASPA Education is abuzz with action as we launch into our Term 2 programs. We're supporting many schools with choral, dance and drama creation, and are excited to be back in schools throughout the Sandhurst Diocese. We'll round off the term with our Winter Holiday Program and third Teacher PD for the year.
ASPA Education is here to help you and your students make performing arts the highlight of their week. Our Instructors come from various musical and arts backgrounds, and are armed with tips and tricks to bring you a fun, dynamic and informative workshop that is tailored to your needs.
Term 1 was so much fun, check out what we did…
Sing, dance and play at your school
Term 1 saw us work with Firbank Grammar Junior School to develop their production of 'Beauty and the Beast'. Laura visited the 5/6's twice across the term, connecting with students to build their confidence, enhance their vocal projection and develop characterisation for the show.
"Laura was awesome today, well prepared and engaged the students, remembered names and had total control of the group. Thank you so much for loaning her to us, it was so worthwhile for our students."  
-Nina Sofo, Music Teacher
Grace visited the students at Mossgiel Park Primary School, for a day of dance workshops across each year level. Starting with a physical warm-up, Grace taught a different high energy dance routine to each year level, catering to their abilities. Finishing off with a fun drama game, the students ended the day
"looking forward to continuing to practicing the dances, in the hope that we may be able to present them later in the year"
– Caroline McInerney, Performing Arts Teacher
Grace is now working with Good Shepherd Lutheran Primary School, delivering a dance program that aligns with their PE Curriculum. Their sports teacher is enjoying learning too as Grace shares a variety of activities and warm-ups for the Year 5/6 girls. Grace will visit the students three times across the term, exploring elements of rhythm, creativity, coordination and teamwork along the way. We've had a wonderful relationship with Good Shepherd since 2017 and it's great to be back.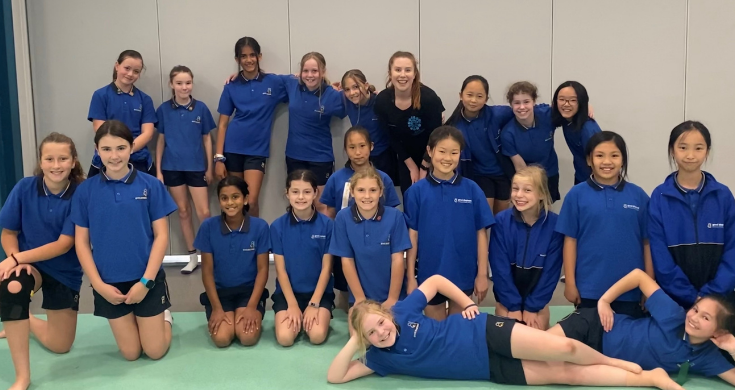 Sandhurst Arts on Show is a go!
We're delighted to be working with the Catholic Education Office Sandhurst again this year to deliver performing arts programs across the diocese. Since 2009, ASPA Education has visited Sandhurst schools to promote confidence, team work and creativity in students through the power of performing arts. The Sandhurst Arts on Show (SAOS) program will see us visit 44 primary schools throughout regional Victoria in Terms 2 and 3, finishing off with a series of 11 concerts. Our instructors will visit each school twice before the show week, developing ideas for their chosen performance items, as well as supporting teachers throughout the program.
To prepare for this extravaganza, the SAOS Primary Network Launch Meeting was held via Zoom in early March. Teachers were given an overview of the program and had the opportunity to select the songs and dances they may wish their students to perform at SAOS. Our Instructors loved being with the teachers at the recent PD Day and are looking forward to complementing their work in the lead up to the concerts! Keep an eye out over on our Facebook and Instagram throughout the term.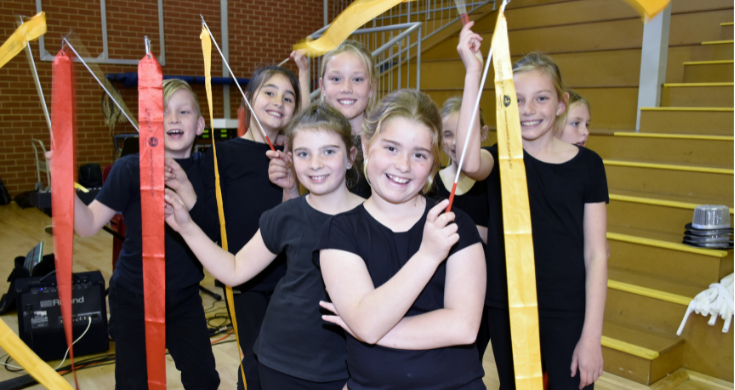 Professional Development at ASPA Ed
Providing dynamic, engaging and achievable performing arts tools is fundamental to us at ASPA Education. Teachers approach us coming from an array of backgrounds – some with a wealth of education experience, looking for fresh ideas. Others may be completely new to their performing arts role and have no idea where to start. From re-invigorating school choirs, to building ideas for a school production, the ASPA Ed team are here to make the performing arts a creative, fun and stress-free experience for you.
We kicked off our first Teacher PD Workshop in March, with 'Start or Revive Your School Choir'. Our Instructors led a vibrant choral workshop that broke down elements of the choral classroom – warm-ups, repertoire selection, teaching content, conducting and performance preparation. Teachers left the day with a bank of resources and activities, feeling inspired to get their students singing with joy and confidence.
"Sally is simply amazing and Olivia was the perfect co-host.  I thoroughly enjoyed the entire workshop and learnt so much."
-Gayle Williams, CRT, Benalla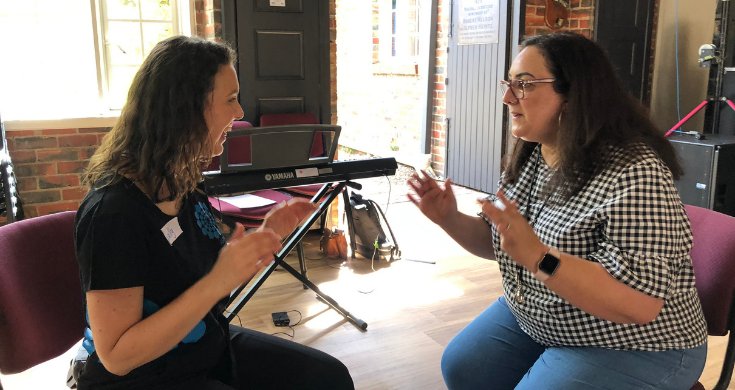 Looking ahead to Term 2 – how can ASPA Education help you?
Teacher PD Workshops
Our next Teacher PD Workshops will be jam-packed with new content to refresh your performing arts curriculum. If you've been thinking about coming along to a PD but haven't quite taken that next step, now is the time! Expand your performing arts toolbox, register below:
Performing Arts Holiday Program
We've officially launched our Winter Holiday Program and are excited to bring you two days of music, dance and drama in the July term break. We'll build the skills of first-time performers and experienced young artists – start planning for the holidays now!