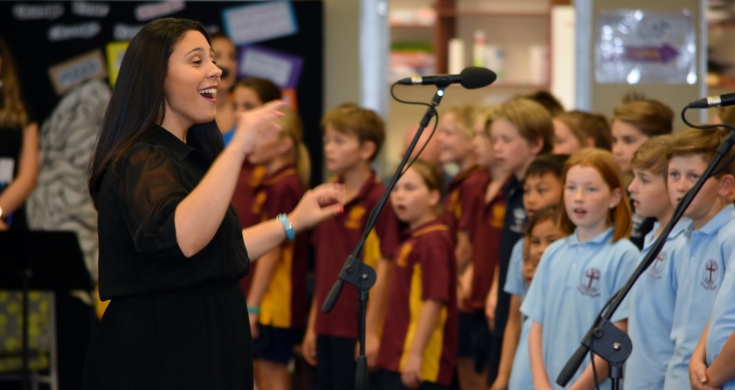 Welcome to the New Year from all at the Australian School of Performing Arts! We hope you had a relaxing and safe festive season.
After a wonderfully busy and successful 2017, we're thrilled to be planning a wide range of programs and workshops for 2018.
Some of the exciting things we have in store for ASPA Education in early 2018 include:
One-off and short term school programs with St Madeleine's, Murrumba College and more
Teacher Professional Development workshops in March and May
Continuing our relationship with the Catholic Diocese of Wagga Wagga and Sandhurst, delivering performing arts programs across all primary schools in 2018
Returning to Concord School in Bundoora in Terms 2 and 3 to prepare for a spectacular concert later in the year
…and much more!
This year looks set to be a great one for the Australian Girls Choir as well, with planning well underway to present creative, engaging concerts throughout the year. Keep your eye on the AGC Facebook page for all the latest news and photos from exciting gigs and other engagements!
For more information about how ASPA Education can bring the magic of the performing arts to your school or organisation, please visit the ASPA Education section of our website.
Wishing you all the best for 2018!