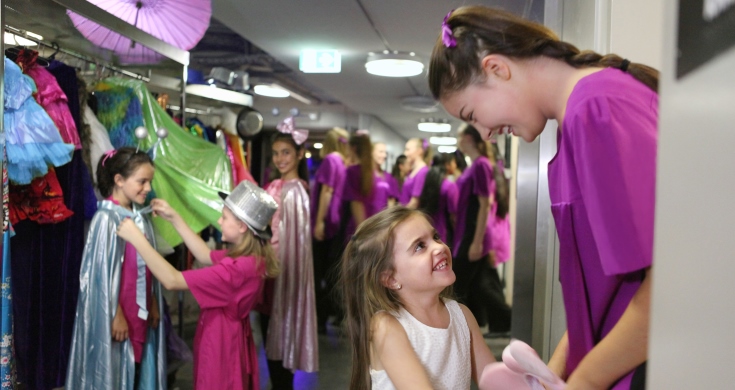 The Australian Girls Choir (AGC) is delighted to invite girls in Prep to Grade 4 to attend an Open Day at our new Greensborough venue this Saturday! Girls and their parents can join in a complimentary class, meet our staff members, attend an information session, talk with senior choristers and register for Semester 2 AGC classes.
Please see confirmed times below; we suggest arriving 10 minutes before the below times to sign in.
If you are unable to attend on the day, please contact AGC to arrange for your daughter to attend a trial class on an alternate date.
Date: Saturday June 22
Time – girls in Prep/Grade 1: 9.15am to 10.15am
Time – girls in Grade 2/3/4: 10.00am to 11.00am
Location: Greensborough College, Nepean Street entrance
In addition to our new Greensborough venue, the AGC holds regular weekly rehearsals at nine other venues across Melbourne. For a full list of AGC rehearsal venues, along with information about classes, uniforms, fees and concerts, please see the AGC Brochure.
We look forward to seeing you on Saturday!