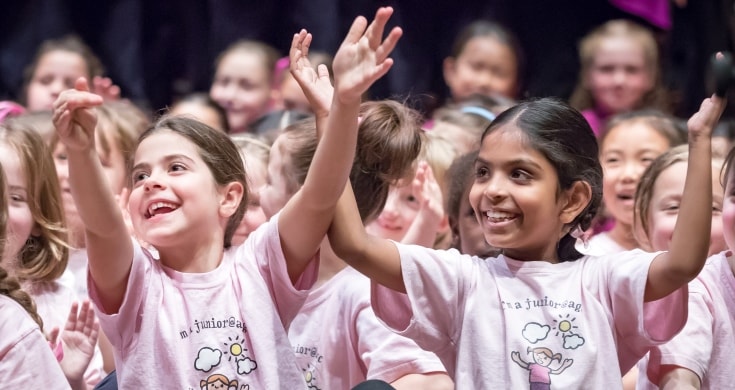 When Judith Curphey OAM founded the Australian Girls Choir in 1984 in Melbourne, she couldn't have dreamed that the choir would grow to more than 5,500 girls learning to sing, dance and perform across five cities.
As the choir continues to grow, we are confident and proud of our continuing commitment to deliver high quality performing arts education to girls across the country.
ASPA CEO, Nicole Muir AM, spent her childhood years in Canberra and for some time the AGC management team has been discussing the possibility of taking the choir to the nation's capital. Today the dream becomes a reality – we couldn't be more excited to be officially announcing the launch of the AGC's first Canberra venue!
We know that the vibrant city of Canberra will be a great new home for the AGC. Our choristers have been honoured to visit and perform in the city on five national tours – first in 1998 and most recently in 2014. This year, our national touring choristers will come together from around the country and once again fill the Canberra air with song from June 23 to 27.
We will be holding an Open Day for interested girls and their parents on Sunday June 24, with classes for girls in Kindergarten to Year 7 commencing in Term 3, 2018.
For more information about the AGC, Open Day or Canberra classes, please contact us today.