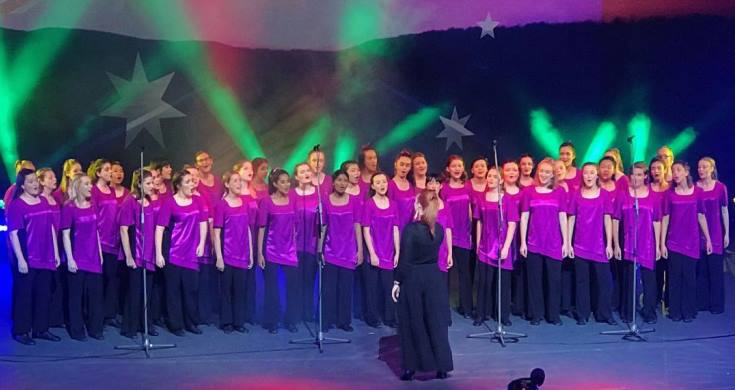 Our Perth Performing choristers were honoured to perform at the Channel 7 Telethon on Sunday October 22. The Telethon is celebrating its 50th birthday this year, having raised more than $231 million since 1968.
The Telethon event runs over 22 hours and involves some of Channel 7's biggest names, including stars from Home and Away, My Kitchen Rules, 800 Words and more. Our Performing choristers were certainly up to the challenge of performing amongst such a high calibre group of entertainers – they presented an incredible rendition of the John Farnham classic 'You're the Voice', blowing away both the studio audience and those watching at home.
The money collected through fundraising and donations is used to fund research into treating life-threatening diseases that affect children; such as leukaemia, autism, asthma and infectious disease.
Once again the Telethon broke previous records this year, raising over $36 million. Congratulations to our choristers for helping to make such a worthwhile event such a great success.