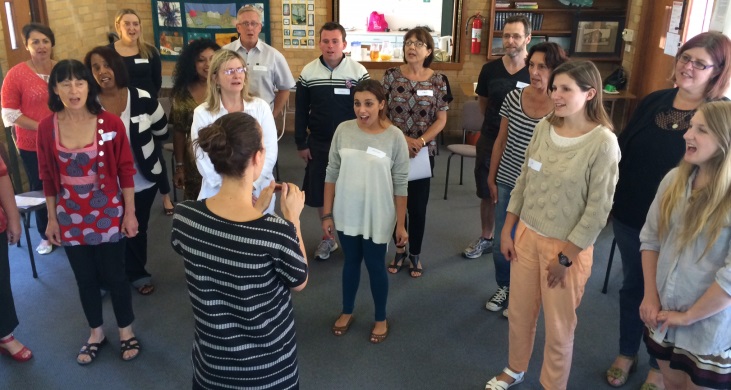 Building the capacity of specialist and classroom teachers to deliver engaging, effective performing arts education in their classrooms is a focus for the Australian School of Performing Arts.
As passionate educators, we believe in equipping teachers with the skills and knowledge to deliver sustainable performing arts programs at their school.
In 2018, we're pleased to announce that ASPA Education will be offering two dynamic Teacher PD Workshops. We will be covering all new repertoire and activities in these sessions to set you up with plenty of fresh ideas for the year ahead.
Inspire Your School Choir
Date: Friday March 2
Details: Want to make your students sing with glee? Choir director, Sally Gawley, will share simple and effective tricks of the trade to enable you to launch and run a vibrant school choir that students will want to join.
Performing Arts for Your Classroom
Date: Friday May 4
Details: Want to make your curriculum sing? Learn how to incorporate performing arts into your classroom. Whatever your skill level, join Laura Knowling and Alex Utz as they bring music, drama and movement activities to life!
For more information, visit the Teacher PD page and download a registration form.