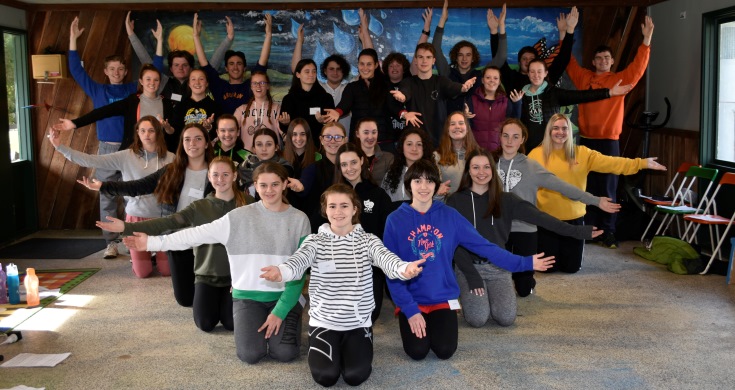 From June 18 to 20, ASPA Education in conjunction with the Catholic Education Office Sandhurst delivered Stage Door – a residential performing arts workshop for Year 9 and 10 students.
Over three days, 33 students from 8 schools who had expressed an interest in the performing arts were mentored by CEOS staff and ASPA Education instructors. The group will be presenting a feature item at the Sandhurst Arts on Show concert in September. The Stage Door students enjoyed workshopping each of the pieces they will be performing, which are excerpts from the musical 'Godspell'.
The Stage Door camp was an excellent opportunity for students to network with peers from the Sandhurst region who share their passion for the performing arts. Many of the Stage Door participants express interest in pursuing the performing arts in Year 11 & 12 and beyond. ASPA would like to extend a huge congratulations and offer our sincere thanks to everyone who made the Stage Door camp such a success – we can't wait to see your performance in September!